9000 ETH is achieved!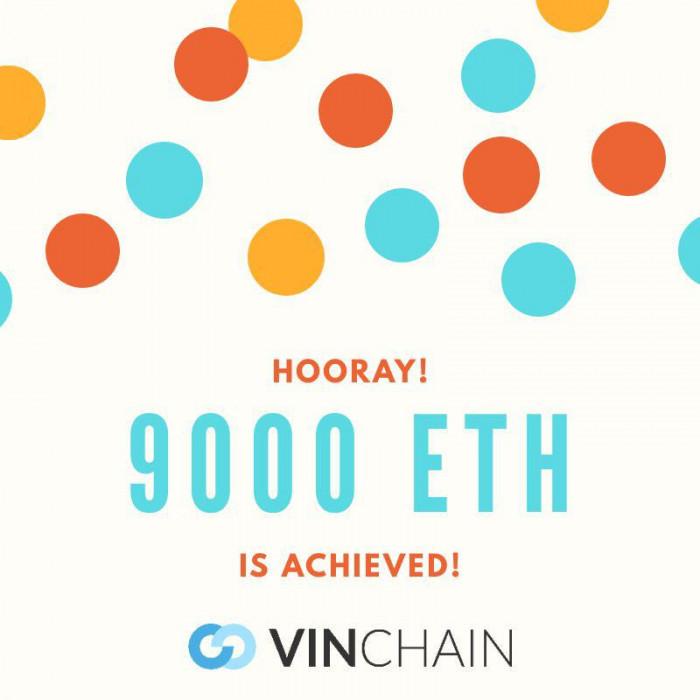 Dear VINchain community,
We are thrilled to announce that VINchain has achieved excellent results – we have collected more than 9,000 ETH! We'd like to express our sincerest gratitude to each of our contributors, as this wouldn't be possible without such a strong, supportive community! Although our ICO is almost finished, we still have time to accomplish even better results!
Take part now and receive a 15% bonus!
Read these instructions to contribute.
You can learn more about us today at 1:20 p.m. EST, by tuning in to CEO Alex Miles' YouTube webinar. Watch to be informed about VINchain's latest updates, the current state of our ICO and our vision for the future. Any questions you have for the CEO? Miles is excited to answer them live today!
Any other questions? Join us on Telegram and chat with the CEO, founders and team members directly – 24 hours, 7 days a week. We are delighted to assist you!

Join our announcement group here.
Subscribe to Our Newsletter
38 404 people have already subscribed
We use cookies to personalise content for you and to analyse our traffic.