Get Ready to Test It! Alfa Version of VINchain System!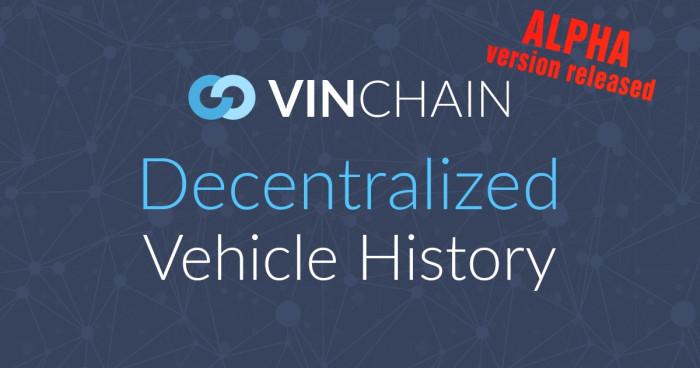 Ladies and Gentlemen!
We are extremely glad to present you the Alfa Version of the VINchain System ! We have been working on this project for almost a year and now you can see the results of everything we have done! This is the prototype of the system that we will build on the blockchain and now everyone can try to use it and see the report itself! Getting all the information has never been so convenient and you can be sure in its quality which will be guaranteed by the blockchain.
Here is the link to our Alfa Version . To make this happen you just need to put the VIN number of a car you are interested in, choose the payment method and you will receive the report! So now you can test it and have a clear idea of what you are going to buy! Make the right decision and join us today! Now we are going to share it with all potential partners and make the contracts. In May 2018 you will be able to test it on our blockchain!

If you have any questions don't hesitate to contact us, you can do this through the telegram channel where you will get help and answers 24/7. You can talk directly to the Vinchain founders and ask about all the important details.

Join our whitelist so you will be always updated about out ICO news. And as one more benefit, you will have the possibility to take part in our sale for whitelist investors starting from the 29th of January. You will have all the chances to purchase tokens with the best price we have (40% bonus). Follow us in socials and visit our website to learn more information about the project:

Website: https://vinchain.io
Telegram: https://t.me/vinchainio
Facebook: https://www.facebook.com/vinchain.io
Twitter: https://twitter.com/VINChain_io
Subscribe to Our Newsletter
38 282 people have already subscribed
We use cookies to personalise content for you and to analyse our traffic.