It is only 1 hour left till the end of VINchain ICO! Join the revolution!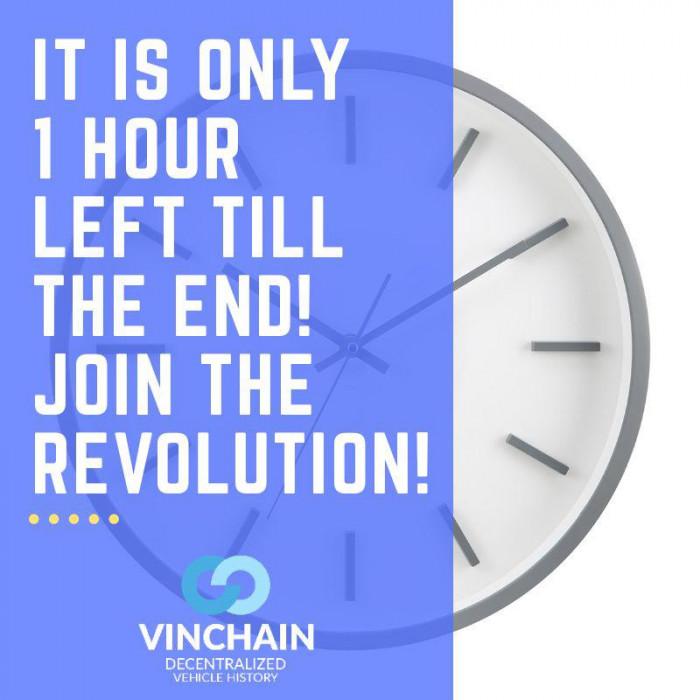 We want to remind you that our ICO will be ended today! And it is only 1 hour left till the end! So you still have the chance to join this revolution and be the first one to see the new future of the industry! We have collected more than 12 000 ETH and starting with the US, join us today and help us to go global faster! It has been a great time with so many results but let's make even more in this last 1 hour! You will get 15% bonus for any contribution! Hurry up!
If you want to secure the most maximal discount that we offer, hurry and contribute to our project.
Detailed instructions on how to contribute can be found here.
If you need any help or have any questions ask us on telegram (https://t.me/vinchainio ). Join our community of over 14,000 people along with our CEO and founders to be part of the VINchain family. Join our announcement group, after the end of ICO all the news will be here
Join our official announcement channel: https://t.me/VINChainOfficialAnnouncements
Subscribe to Our Newsletter
38 339 people have already subscribed
We use cookies to personalise content for you and to analyse our traffic.