Our pre-Sale for Whitelist Investors Started
Our pre-Sale for Whitelist Investors Started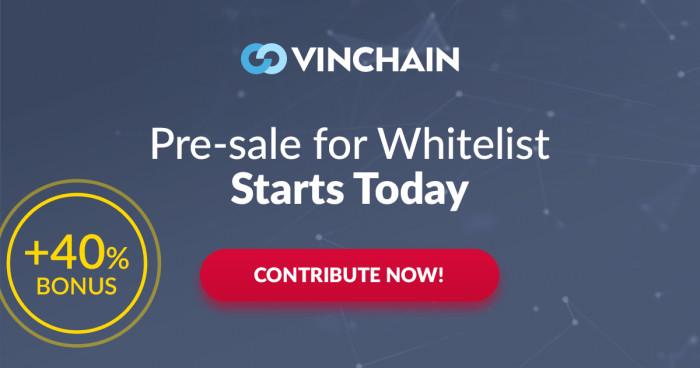 VINchain team wants to remind you that our pre-sale for whitelist investors starts today! You have been registered so you can start buying today on the 29th of January, 2018, 14:00 UTC. Thank you for supporting our idea and project! Now you have the best chances to buy our tokens at the cheapest price possible. Go to your account and start buying!
We want to remind you that the starting price is 1 ETH=20000 tokens+bonus (40% at the start). This bonus will be available till the moment we collect 1290 ETH. So hurry up to have such a benefit!
To make a purchase you need to go to your account, there you will see the address you need to transfer money to. Here you can see our step by step instruction on how to make a purchase. We will accept BTC, ETH, LTC and DASH as a payment. If you are going to spend more than 2,5 ETH you need to do KYC, but it's possible to do this after sale, as we have post KYC. You will be able to add tokens to your wallet straight after the purchase, but you can use them only after they will be distributed (within a week after the end of ICO).
If you have any questions don't hesitate to contact us, you can do this through the telegram channel (https://t.me/vinchainio) where you will get support 24 hours per day. You can talk directly to Vinchain founders and ask about all the important details.

Follow us on socials and visit our website to learn more about all the updates of our project:
Website: https://vinchain.io
Telegram: https://t.me/vinchainio
Facebook: https://www.facebook.com/vinchain.io
Twitter: https://twitter.com/VINChain_io
Subscribe to Our Newsletter
38 410 people have already subscribed
We use cookies to personalise content for you and to analyse our traffic.