Recent News From VINchain: No Limits for US Citizens!
Recent News From VINchain: No Limits for US Citizens!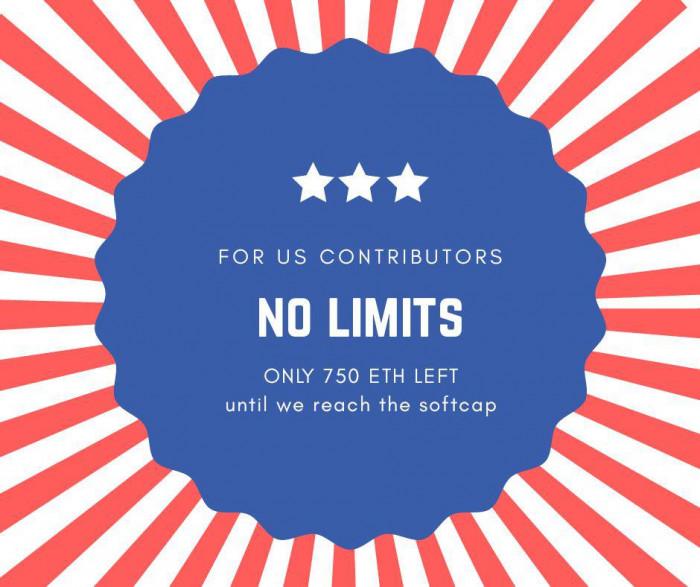 First of all if you haven't heard yet, US citizens are officially allowed to take part in our ICO! Also previously we had a restriction where US citizens could not purchase more than $2k, and we are also happy to announce that we have removed that limit as well!
This was all possible due to our amazing legal team working nonstop. The Crypto Law Group has provided us with their official legal opinion which states that they fully support our ICO and that we are all clear to open up to US contributors. You can check out the official Legal Opinion here (https://vinchain.io/files/LegalOpinion.pdf).
We just want to remind you that if you are going to contribute more than 2.5 ETH you will need to submit your documents for KYC. This process is quick and easy. All you have to do is to log into your VINchain.io account, click on 'Documents' and then upload a valid ID. That's it!
We want to remind that you have the opportunity to acquire tokens with a 25% bonus! There are only 800 ETH left till the softcap is covered, so hurry up and join us now!
To know more information about the project you can visit our website and check out our socials:
Website: https://vinchain.io
Telegram: https://t.me/vinchainio
Facebook: https://www.facebook.com/vinchain.io
Twitter: https://twitter.com/VINChain_io
Subscribe to Our Newsletter
38 404 people have already subscribed
We use cookies to personalise content for you and to analyse our traffic.