Start the revolution with us with your OBD device for free!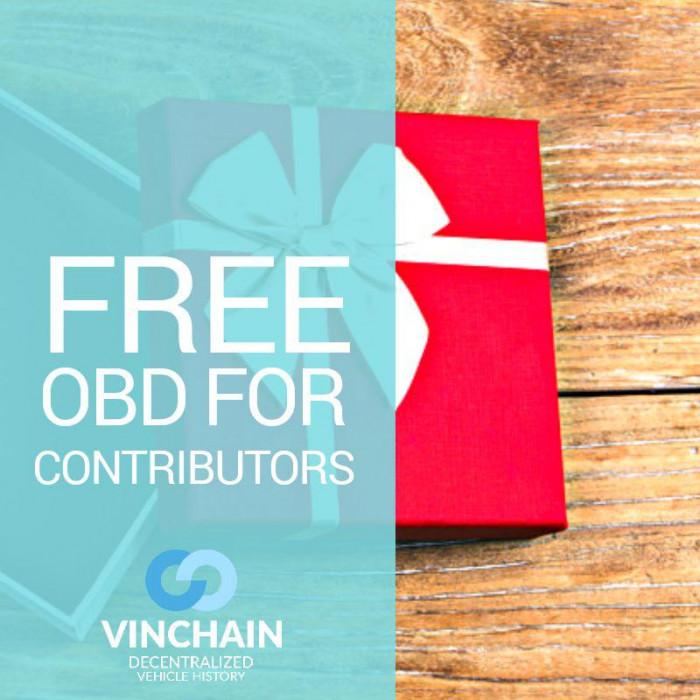 Dear VINchain community!

We have a special surprise for our top contributors!

We are glad to announce that our ICO is almost finished! We want to say thanks to everyone who helped us to achieve such great results and who helped our project go live.

We want to show our gratitude to our top contributors and give you a special gift. All who have contributed more than 3 ETH in total during the ICO will receive our OBD device for free!
You can now be the first to use the VINchain system, and the revolution will start with you!

People who receive this free OBD device will be selected at the end of ICO! So everyone still has a chance to be selected. Your contribution within the whole period of ICO must be more or 3 ETH and you are on the list! Contribute now and get 15% bonus!

Also we want to mention that today we will announce the launch of our own blockchain! Soon we will also switch to our own wallet that all of you will be able to use!

If you want to secure the most maximal discount that we offer, hurry and contribute to our project.
Detailed instructions on how to contribute can be found here.
If you have a burning question - join us on telegram! There you will get 24 hours support from admins and community of more than 13 000 people! Plus you can speak directly with the founders and CEO of our project!
Join our announcement group here.
Subscribe to Our Newsletter
38 339 people have already subscribed
We use cookies to personalise content for you and to analyse our traffic.