The Soft Cap is Reached! VINchain is Moving Further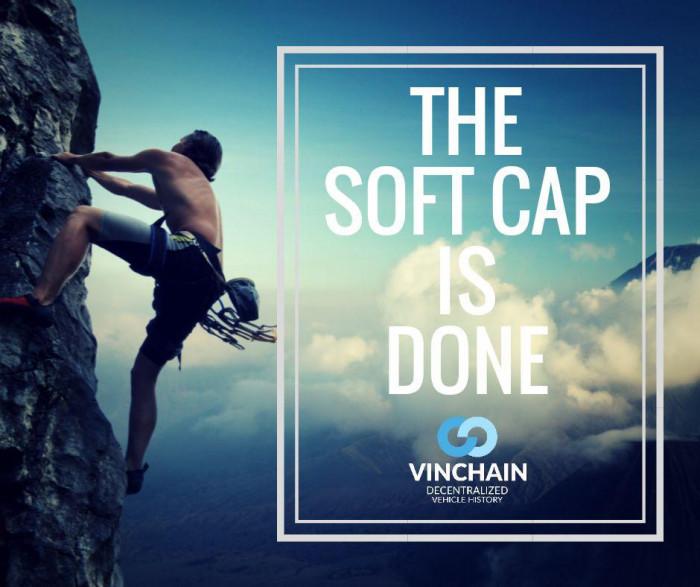 The moment that we all have been waiting for is here! We have officially reached our soft cap and collected 3300 ETH!
This means that once the ICO is over we are officially spreading VINchain throughout USA!
Thank you all for being with us, we couldn't do this without such a wonderful community of supporters. Our ICO has been live from the 1st of February and our community has grown substantially since then. We really appreciate all the feedback that we have received from you and will do our best to implement all the best ideas! We still have a lot of time as our ICO will be held till the 15th of April so we are aiming for the hard cap now! The closer we get to the hard cap the faster our project will develop and the wider our project will scale! So let's change the industry together!
We want to remind that you can get a 25% bonus until the moment we collect 4950 ETH! Contribute today and secure this bonus! Also don't forget about our affiliate campaign where you can get 10% from the first contribution of your referred friends. All you have to do is to send them your referral link which can be found in your dashboard.
Thank you so much for being with us and for such amazing support, we really could not have done it without you!

To know more information about the project you can visit our website and check out our socials:
Website: https://vinchain.io
Telegram: https://t.me/vinchainio
Facebook: https://www.facebook.com/vinchain.io
Twitter: https://twitter.com/VINChain_io
Subscribe to Our Newsletter
38 313 people have already subscribed
We use cookies to personalise content for you and to analyse our traffic.