VINchain is a member of NIADA - National Independent Automobile Dealers Association!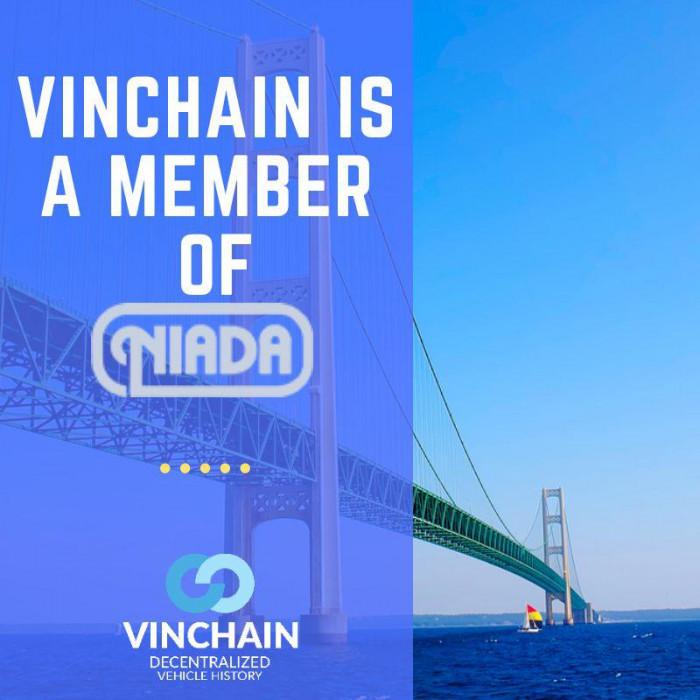 News
Together we will change the industry forever!
VINchain is happy to announce that we are now proud members of the largest and one of the most prestigious associations, NIADA - the National Independent Automobile Dealers Association and it has been serving quality independent dealers since 1946!
We are extremely honored to be a part of such a community!
Only the best and the most creative projects get the chance to join and we are happy to be one of them! This new partnership opens the doors to many opportunities.
Benefits of being a member:
NIADA will provide us with information, training, and representation dedicated to the support and growth of the automotive industry. As a member we will network with the best dealers and most supportive vendors in the country, attend training and education opportunities, become a Certified Master Dealer™, take part in Dealer 20 Groups, and attend the annual conventions. This is a great opportunity to be among the companies that impact the automotive industry the most.
Credibility:
NIADA accepts only the most serious and credible companies, which is aligned with its professional code of ethics.
Stay Up to Date:
Join our announcement group, to stay up to date on all news and developments.
Subscribe to Our Newsletter
38 254 people have already subscribed
We use cookies to personalise content for you and to analyse our traffic.