Vinchain Takes Part in The North American Bitcoin Conference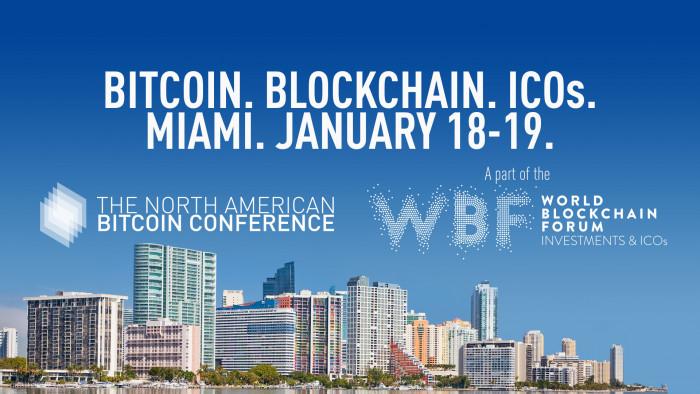 As the popularity of Blockchain is growing rapidly Keynote invites you to join the most important Blockchain conference of the year, The North American Bitcoin Conference, a part of World Blockchain Forum: Investments & ICOs, taking place in Miami on January 18th and 19th 2018. This event will bring together many talented and successful people who will be spreading their vision and ideas of the Blockchain technologies and their future.
The Keynote has run 12 conferences in the Blockchain spaces since 2012. And we are extremely happy to be a part of that and be able to share our idea during such a huge event. For this two days, we will be there waiting to meet you and tell you about our project, answer all the questions you might have and listen to your opinion on our project.
All the links to our website and socials will be down below:
Website: https://vinchain.io
Telegram: https://t.me/vinchainio
Facebook: https://www.facebook.com/vinchainio/
Twitter: https://twitter.com/VINChain_io
Blog: https://vinchain.blogspot.com/
Medium: https://medium.com/@VINChain
Subscribe to Our Newsletter
38 282 people have already subscribed
We use cookies to personalise content for you and to analyse our traffic.