VINchain Took Part in Miami Blockchain ICO Capital Summit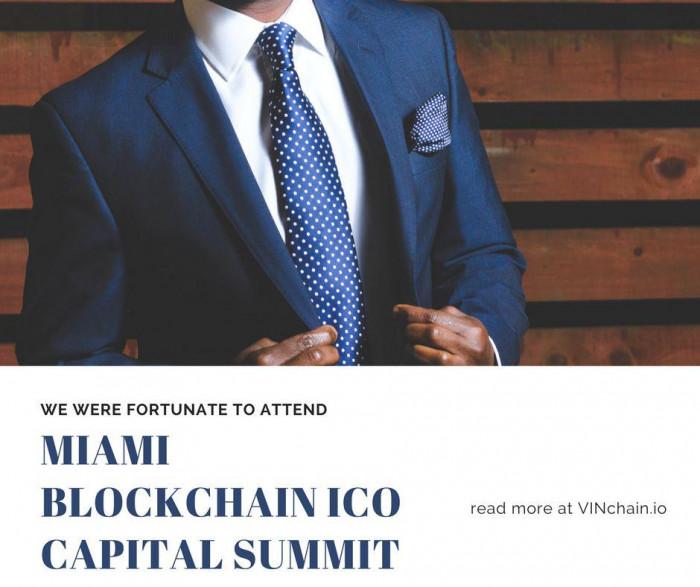 We're eager to catch you up on a special event that VINchain took part in. We were fortunate to be invited to attend the Miami Blockchain ICO Capital Summit. It featured an executive charity golf event and was presented by Alternative Assets Events in association with Palm Beach Hedge Fund Association, Wall Street Research and CEO GOLF Club. It was a massive event that was held on the largest world stage for the high-level industry moguls and investors—In short, a great opportunity to educate like-minded individuals on what VINchain has to offer.
Our CEO and founder Alex Miles was selected to give a presentation detailing the future potential of blockchain technology and his unique vision on the topic. He spoke about the perspectives of the VINchain system and its necessity in the current and future landscape of the used vehicle market to a powerful reception.
This event was honored with the attendance of many valuable investors and enthusiasts who are interested in the incredible possibilities of blockchain technology. Alex made many valuable connections during this summit, which will surely grow into the partnerships as many of his past business relationships have. Networking opportunities like this are best way to spread word of the incredible potential of VINchain, and to attract people who are interested in the technology. Many already see the wealth of applications created by the VINchain's decentralized database, and are ready to share their experience and excitement. We are grateful to have a platform to accelerate the development of VINchain, and spread knowledge of its potential throughout the world.
Subscribe to Our Newsletter
38 313 people have already subscribed
We use cookies to personalise content for you and to analyse our traffic.