We're off to an Incredible Start!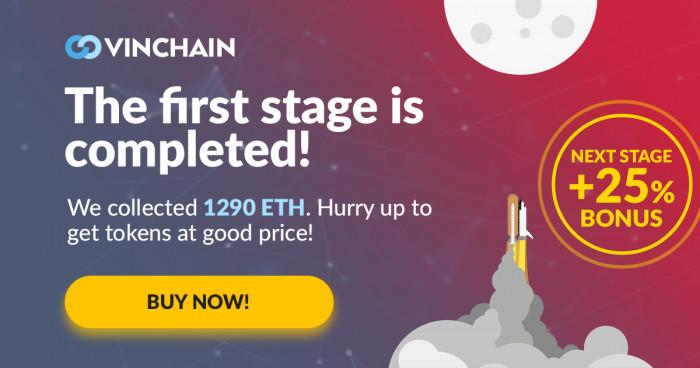 Thank you to all of our amazing contributors! Just in a few short days we have finished stage 1 of our ICO pre-sale!
We collected over 1290 ETH!
That means that we're opening stage 2, right in time for our ICO on February 1st 2018 14:00 UTC. During stage 2, tokens are available for purchase with a 25% bonus.
Make sure you have an account registered on VINchain.io (https://vinchain.io) so you can participate during the ICO. Instructions (https://vinchain.io/instructions) to set up can be found here.
Again from everyone at VINchain, thank you so much for supporting us!
Subscribe to Our Newsletter
38 287 people have already subscribed
We use cookies to personalise content for you and to analyse our traffic.