Complete vehicle data all in one marketplace -

making automotive more secure, transparent and accessible by all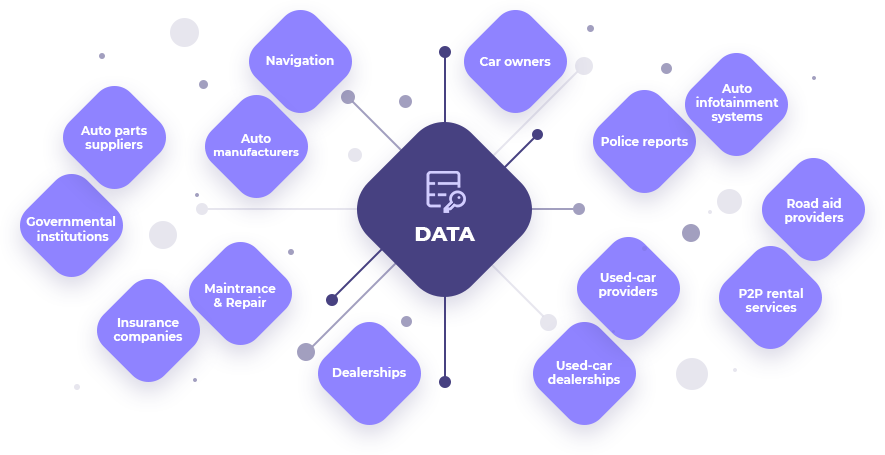 BLOCKCHAIN
CONFIRMED DATA
Don't risk thousands of dollars!
Check our report before you buy a vehicle
Find any undisclosed damage
Check if the mileage has been rolled-back
See photos of the vehicle
Check previous registrations
Check if the vehicle has been stolen
Get details of upcoming maintenance
Find out the vehicle model faults
And much more!
Our story
VINchain was founded after our team of experts observed firsthand problems faced across the automotive sector
Currently available vehicle history reports are expensive and have outdated, incorrect or falsified information
Used car buyers can not be confident in their purchase
There is no incentive for consumers and businesses to share their vehicle information
Vehicle data is not transparent and is segmented between manufacturers, dealers and others
What we offer

Profit by driving
Earn VIN tokens.

Accurate vehicle history
Fraud proof.

Connect your vehicle
Your car, smarter.
Earn with VINchain
You can earn VINchain tokens (worth real money) by using the VINchain Connected Car platform or by becoming our data provider.
Drive and Earn
Tap into the power of the connected car platform and earn rewards for driving your vehicle
Data partners
The future of automotive data
We collect vehicle information from every available source and store it securely on our blockchain.

Spending tokens

1. Discounts
Receive exclusive offers and discounts from our partners

2. Exchange for money
Send your tokens to an exchange, and redeem for real money

3. Vehicle History Reports
Get access to in depth vehicle history reports

4. Personalized Insurance premiums
Coming soon
Make your vehicle smarter
VINchain Connected Car
VINchain App
Personalized offers and discounts. iPhone or Android.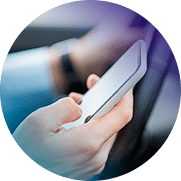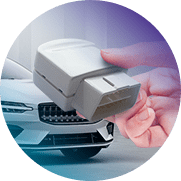 VINchain Connected Car Device
Make your car as smart as your phone. One-step install.
VINchain Connected Car benefits

VIN tokens
Earn by sharing your information. Your data, your decision.

Live tracking
Keep an eye on your most valuable assets. Set custom geofences.

Diagnostics
Communicate with your car like never before.

Vehicle history reports
Accurate and affordable.

Discounts
Never overpay or miss another oil change again. Access personalized offers.

Sell your car for more
Keep a complete history of your vehicle data.

Driving analysis
Learn to make your driving safer and more efficient.

Crash logging
Protect yourself with a detailed record of collisions with timestamps.
VINchain Connected Car for Dealerships
Contextual marketing to gain new customers and retain old ones
Increase service appointment rates by 27%
Increase $/repair order by 19%
Reduce customer wait time by up to 60%
Increase customer satisfaction (CSI) by 16%
Contextual marketing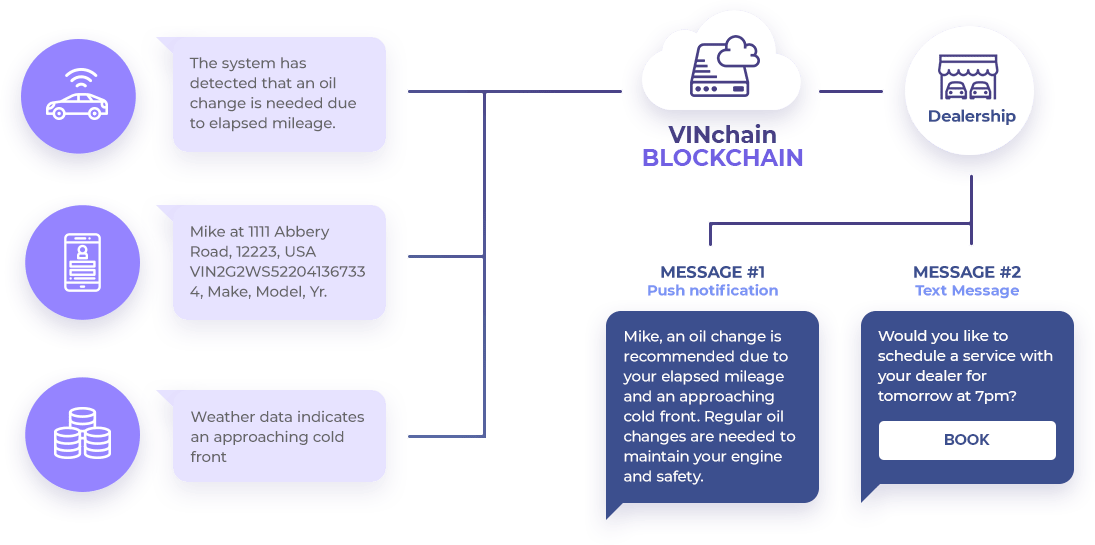 Save Money
Your data. Your choice.
CarFax
AutoCheck
Offer for 20
dealer vehicles
500 tokens
(≈ $2.50)
$319.80
No offers
like ours
Offer for 40
dealer vehicles
1,000 tokens
(≈ $5.00)
$659.60
$280.00
Offer for 100
dealer vehicles
2,500 tokens
(≈ $12.50)
$1,679.00
$525.00
Profit from your data
VINchain compensates all data providers every time their data is used with VIN tokens - dealerships and customers both get paid
VIN tokens are worth real money and can be used in the system for data purchases, like vehicle history reports or live driver data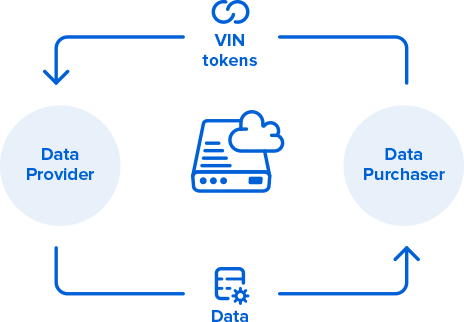 VINchain Connected Car for insurance companies
VINchain helps insurers easily roll out usage based insurance programs

High Quality Data
Lightning fast data sampling
Reliable cellular network
Insightful reporting

Fast Deployment
Ready to pay users
No set up required
Fully managed platform

Great customer experience
Simple interface
Engaging features
Reliable support

Fraud-proof
Blockchain secured data. Information cannot be tampered
Access entire driving history
VINchain benefits for businesses

Customized App
Engage and communicate with customers.

Contextual Marketing
Laser-scope accurate targeted marketing.

Big Data Analytics
Make informed and intelligent decisions

VINchain Connected Car Device
Engage and communicate with customers.

Fleet Management
GPS inventory managment + track & analize your loaner fleet.

Sell your data
Stop paying for your data and start earning from it.

Acquire new customers
Market to customer at the exact time they need a service.

Vehicle history reports
Buy high quality low cost vehicle history reports.
Benefits for fleet tracking

Live GPS tracking
Know where your cars are at all times.

Live diagnostics
Ensure your fleet is in perfect health.

Intuitive Interface
Made just for dealers. Easily manage 100's of cars

Easy transfer
Easily transfer the device from one car to the next.
Integrate Blockchain

into your business without the hassle

Fully customized solutions based on your business specifications

BLOCKCHAIN
CONFIRMED DATA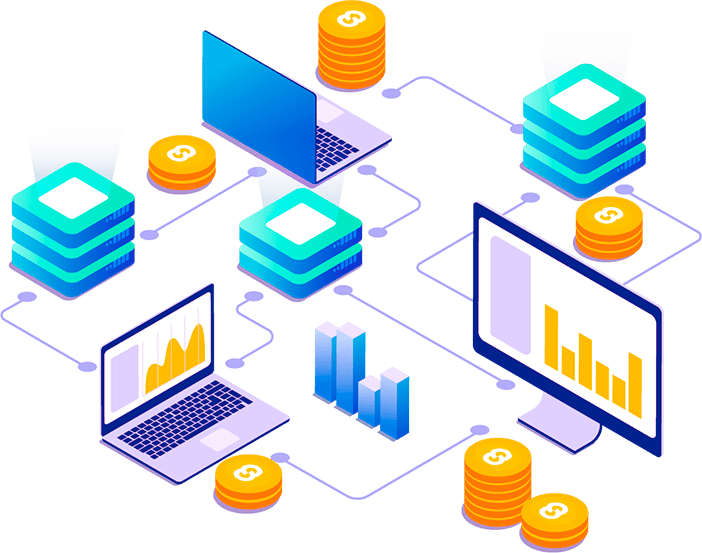 Partners who joined the future of automotive
Expo's and events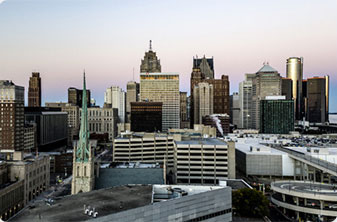 Novi, Detroit
October 16 - 17, 2018
ADAS & Autonomous Vehicles USA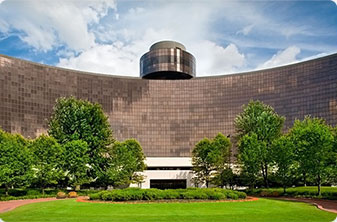 Dearborn
November 6 – 7, 2018
American Automotive Summit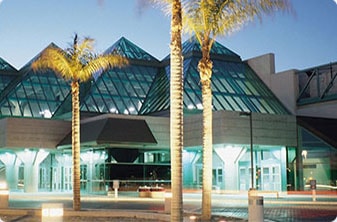 Santa Clara
November 28 - 29, 2018
IoT Tech Expo North America 2018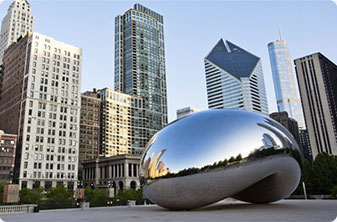 Chicago
November 28 - 30, 2018
Connected Insurance USA Summit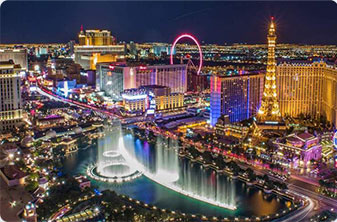 Las Vegas
March 22 - 25, 2019
NADA Show 2019
Stay tuned with our newsletter
Join the 39 423 VINchain supporters.
We use cookies to personalise content for you and to analyse our traffic.